Sell faster & more efficiently
Create polished quotations, support electronic signature and online payments.
Free
 •No credit card required • Instant access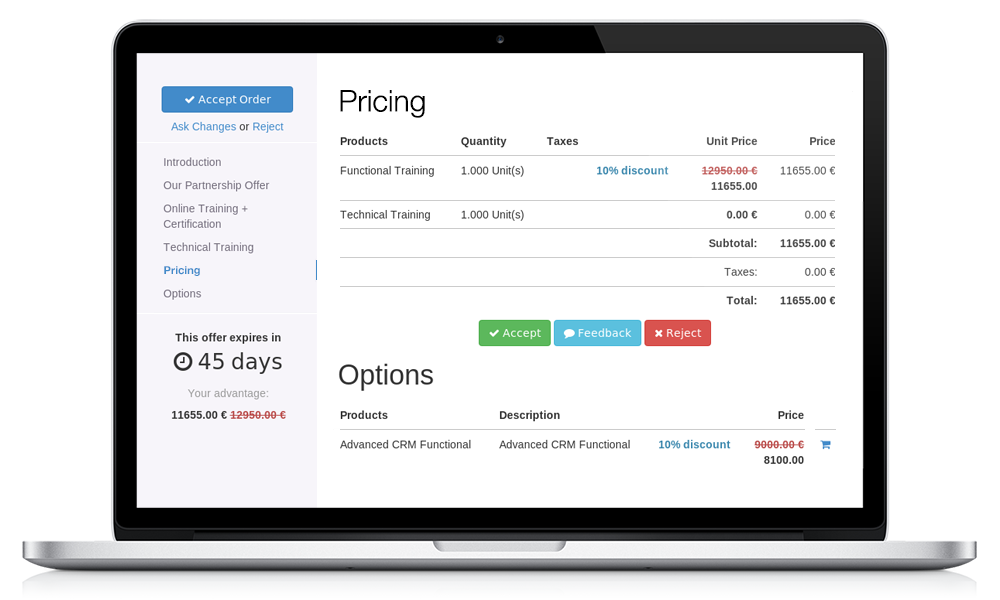 Your quotes online from proposal to e-signature
Design, share and upsell.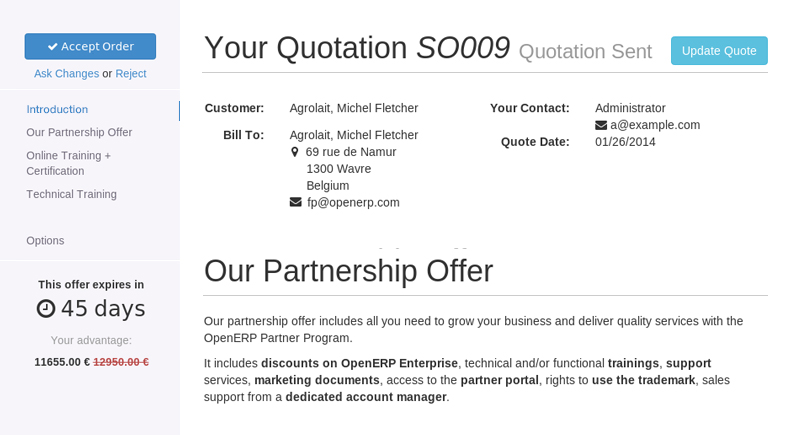 Design quotations in minutes
Create quotes in just a few clicks or a quotation template you can reuse in just a few clicks.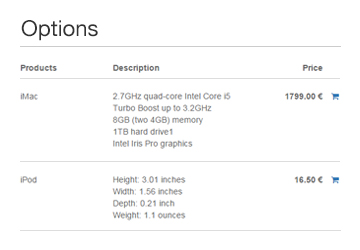 Maximize profits by upselling
Sell more: propose extra options, apply closing triggers, discounts and more.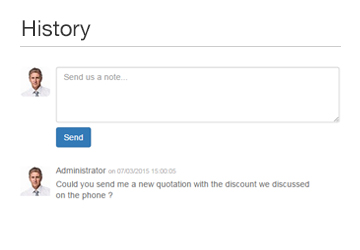 Communicate quickly and efficiently
Get custom alerts for relevant activities, and use email gateways to automatically attach email communications to the right order. Communicate easily by designing email templates for onboarding etc.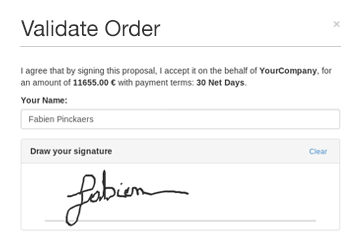 Sell faster with electronic signatures
Use Odoo Sign and allow your customers to review and sign your quotations online.Read Mpre->
Easy, streamlined communications
Faster communications, boosted sales
Use templates to create polished, professional quotes in minutes.
Send these quotations by email and let your customer sign online. Everything you need to know can be found in one place. Send offers with clear pricing to your customers and let them accept it, reject it or ask for more information.
Communicate with customers directly through the messaging software and see the whole history of the conversation in the quotation.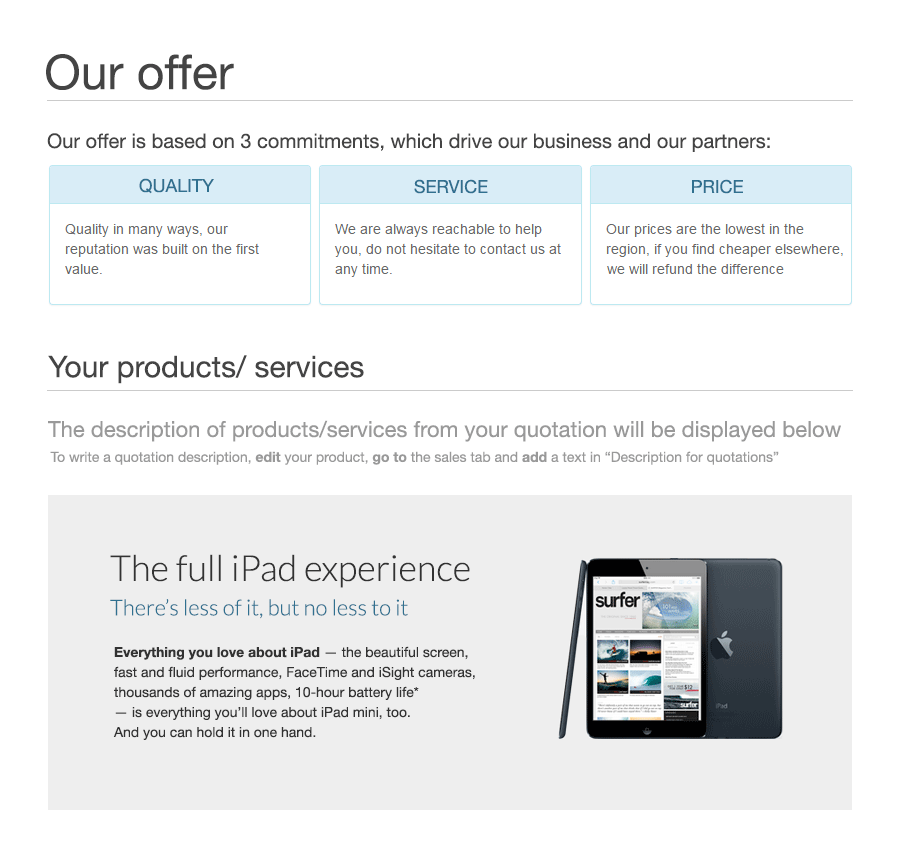 We love using the Sales app, as it allows us to create professional quotes in just couple of minutes. We're saving time and our customers are happy with our fast services and response. 

King Wang


OSCG, Odoo
Great prices for great revenues
Design, implement and adjust your pricing strategy to maximize benefits
Use price list rules to compute the right price based on customers conditions.
Convince customers with discounts and coupons.
Orders and contracts sorted
Automate operations and focus on relations and revenues
From quotes to sales orders
Convert quotation into sales order in a click or let the customer do it with electronic signature.
Contracts management
Invoice customers based on time and materials with contracts, easily record contracts and track invoicing phases, renewal and upselling and manage your subscriptions with Odoo's recurring contracts.
Benefit from more independent customers
Customer portal gives your customers an access to their quotes, sales orders and delivery orders. Save time and use Odoo Sign to easily get signatures on NDAs, contracts or any PDF document.