Odoo Forum
Open source Stackoverflow & Quora alternative.
Free
 • No credit card required • Instant access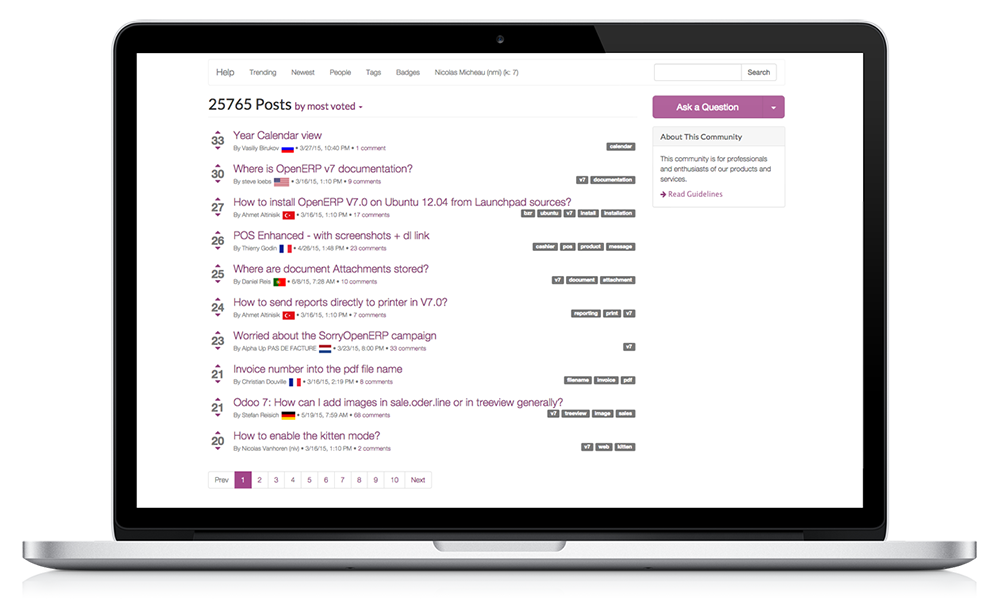 What can you do with Odoo Forum?
Provide outstanding customer satisfaction
Improve your product support and reduce your workload
Better than a helpline or a FAQ section, a forum will allow your customers to ask questions and find answers directly, without wasting time on the phone or scrolling through questions and answers. It's the most powerful database you can find. Your employees and your whole community will take part!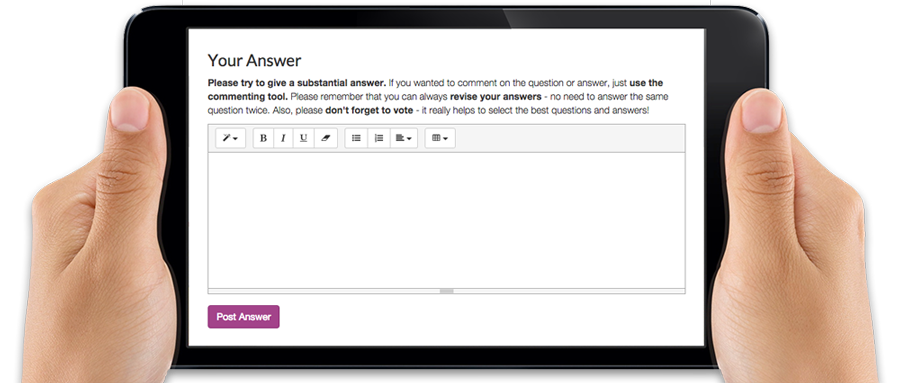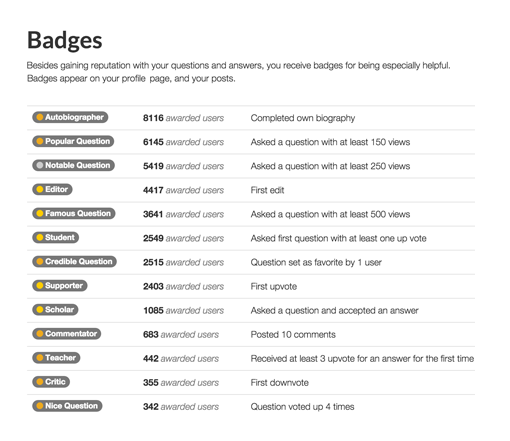 Keep your community engaged and your content relevant
Use motivational triggers to reward your contributors
Grant badges to your members for their questions, answers, shares, likes and votes to reward the most active ones. Set up a moderation system with Karma points to give your most active members access to more functionalities and to reduce spamming messages.