Share your stories
Beautiful open source blogging platform
Free
 • No credit card required • Instant access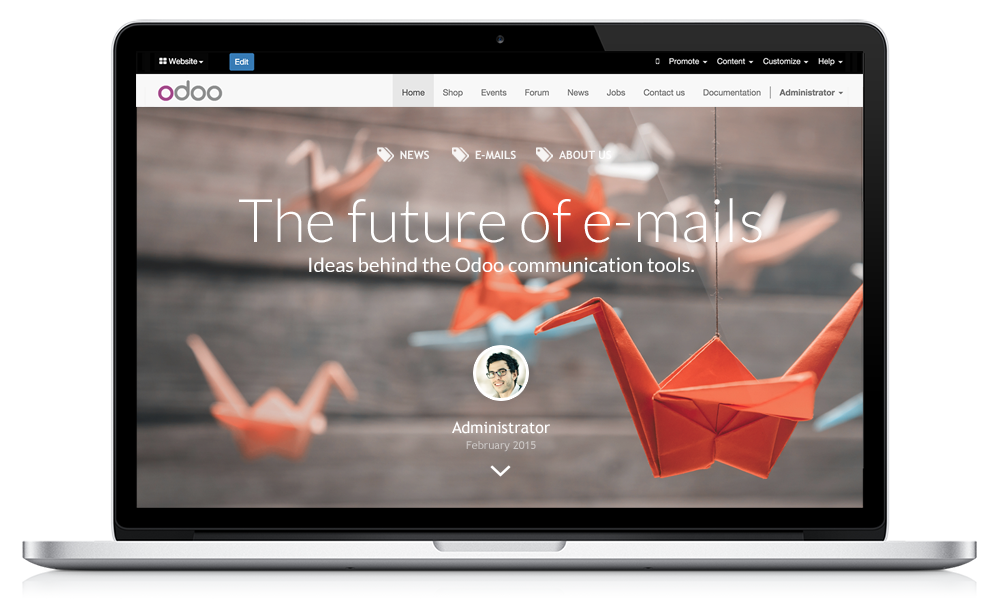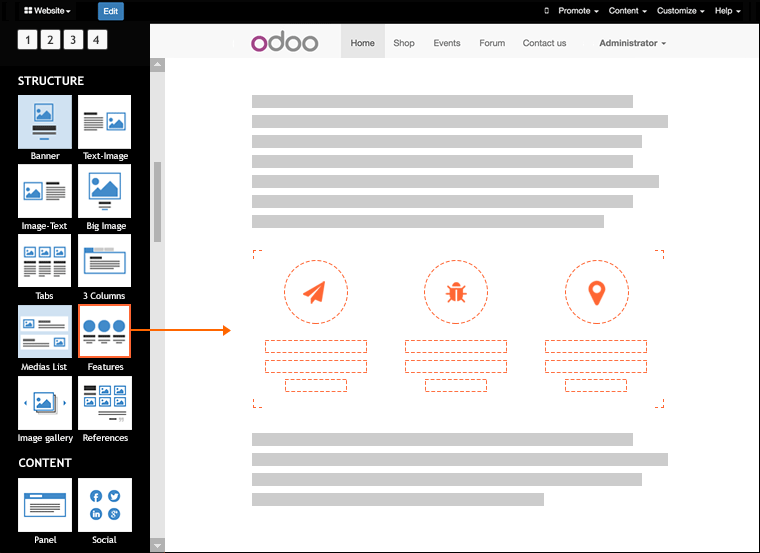 Enhance your content marketing strategy with a fully-featured blog
Focus on content production, forget about frustrating code lines
At Odoo, we believe users should only interact with code if they want to. This is why we designed a blog editor that will allow great people with great ideas to simply sit down and be creative. Odoo Blog will allow you to get started in no time. Our easy-to-use drag and drop feature will give you a blog with attractive design that's mobile-friendly and works with all browsers - all without needing additional software or third party applications.
Engage and retain your audience on all platforms
Give your company a voice your audience will love and share.
Your blog posts are meant to be shared easily.

Help readers to engage with your work by giving them the opportunity to comment at the end of your posts or to annotate paragraphs inside it.
Your blog is a great tool to maximize conversion between social media and your other platforms.

With our "Select to Tweet" tool, highlight any sentence and automatically generate a tweet in just a click.
Make your blog available on any device
A responsive platform to stay close to your audience.
Increase brand awareness and website visits in a few clicks. Implement great content-driven strategies that reach your audience anywhere and anytime. Embedded in your Odoo CMS website, your blog will be fully responsive by default and with no effort.